MY EXPERIENCE IN JAPAN AS A STUDENT.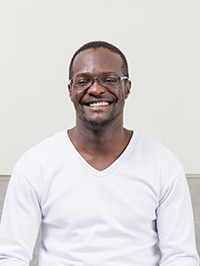 Living in Japan has been quite an interesting feat. Coming from Kenya, where the people are still trying to advance in all spheres of life, Japan is having a very positive impact in my life. The ability of the public and private systems and institutions to run effectively almost like they are auto piloted is not just impressive but convenient.
As a non-speaking Japanese research student, it has offered me the chance to study and learn the Japanese language, which is both (omoshiroi) interesting and demanding. The experience I am having here cannot be expressed in words. The people are extremely friendly, humble and helpful. In particular, I took notice at how professionally the police handle the public, the low crime rate and the effective transport system. This has in no doubt made Japan a very beautiful place to visit.
I have made friends from different parts of the world with a large number being of Japanese nationality. Indeed I do not regret my coming here. I look forward to completing my studies with pleasure.
Shem O. Agunga
(Theatre and Film Teacher Training research student)