Message from the President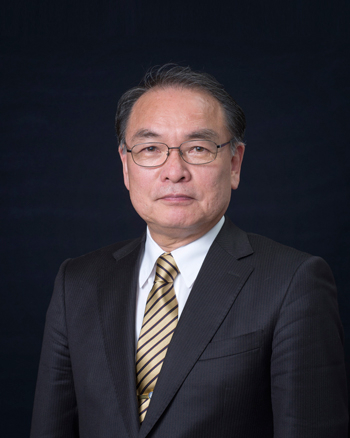 President Deguchi Toshisada
The mission statement of Tokyo Gakugei University captures the core aim of the university as follows: "to develop talented educators who possess rich creativity and practical classroom skills backed by both advanced specialized knowledge and well-rounded general knowledge." Today society is becoming increasingly complex and diverse. Society is graying with the decrease in the birthrate. Humankind faces challenges in relation to the environment, resources, and energy. Society must also address the issues of poverty, regional conflict, and school bullying. To respond to the needs and demands of Japanese society as one of the nation's core universities specialized in teacher training, Tokyo Gakugei University seeks to contribute to the resolution of education issues surrounding society as well as pupils and students.
 Today globalization proceeds apace not only in the business community but also in academia, and knowledge gained during the university years quickly becomes out-of-date with the passage of time. In this context, teachertraining universities are being called to shift their focus from quantitative expansion to qualitative restructuring, and we are expected to produce high-quality educators who can be core leaders of a knowledge-based society that is characterized by lifelong learning. There is much talk recently about core competencies for bachelor's degrees, and students' ability to find suitable employment. This indicates the strong call today for universities to impart to students not only specialized knowledge but also the skills necessary to be active members of society. In this context, Tokyo Gakugei University aims to equip teachers with advanced classroom and teaching skills so they can excel in the field of school education as educators in Japan or other areas around the world.
 There are those who decry the collapse of the liberal arts university education today. Liberal arts education is alive and well at Tokyo Gakugei University, however. Our faculty is composed of scholars in a wide range of fields, including pedagogy, the humanities, social sciences, natural sciences, the arts, and sports science, and they are in charge of educating students. Actively harnessing these assets, Tokyo Gakugei University strives to instill in students richness of character and flexibility of mind.
 Today Japan faces a variety of issues that no other country has ever tackled. In the classroom, educators are earnestly addressing the succession of new issues that are arising. Education itself is a wellspring of potential for the resolution of all kinds of problems. Even if we face hardship, I think we seek to find hope in education. Education must be understood from the long-term perspective, but it has the power to steadily spread new things to people and the entire international community. By developing talented educators, Tokyo Gakugei University aims to make a major contribution to the formation of new societies and cultures.
About TGU